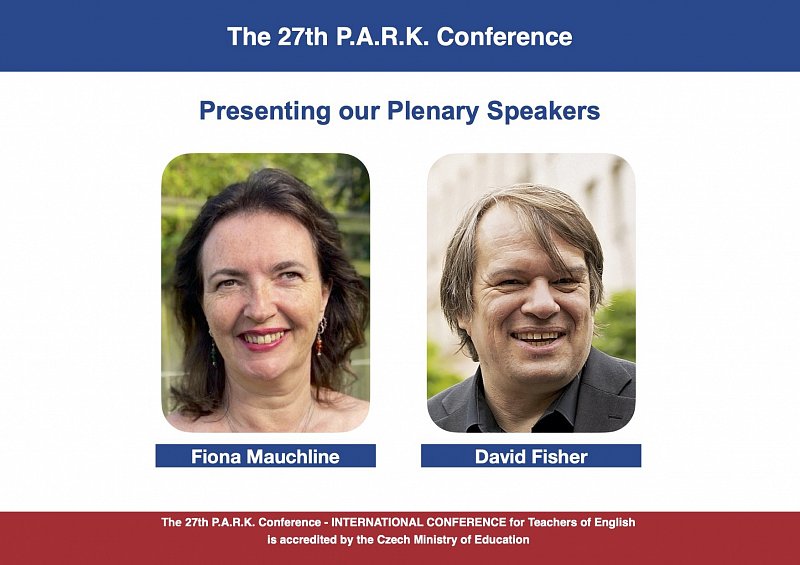 As a P.A.R.K. Conference "newbie" , I had no idea what to expect from my very first event. Given that there had been twenty six previous occasions though, my expectations were certainly not low. Similarly so, my curiosity had been piqued having been lucky enough to witness some of the inner workings of how such an occasion is pieced together. You see, I was not just a conference newbie, but a P.A.R.K. School newbie too, thus viewing the entire experience with completely fresh eyes.
My day started well upon finding a fellow teacher with whom I could amble around curiously with whilst peering at the quite staggering array of books and resources being showcased. There was a lovely anticipatory buzz as people bumped into acquaintances - old and new - as we all looked forward to the forthcoming plenary speaker. It was clear that the conference had come to life already and that the hustle and bustle of the morning was just the beginning.
Our anticipation was well worth it with the first line up of the day, Fiona Mauchline, who with a nostalgic start from pre-pandemic to mid-pandemic to infinity… and beyond!, presented us attendees some food for thought about engaging meaningfully with our students. The objectives of taking away valuable information and using our intuition and sensitivities, alongside more practical tools, gave us all a great springboard into the rest of our days.
Following my dalliance with infinity (and beyond!), I moved along to my first workshop with a little trepidation as I had lost my teacher buddy to another session, and I was acutely aware that it had been some time since I had sat on the other side. I need not have worried. With each successive workshop, I nestled quite happily into the simple joy of being a student once more. No stressing about engaged or confused students, or whether the material was appropriate or adequate to the task, I simply enjoyed being the educatee* and not the educator. And for me, that was a beautiful key to the day. As a teacher I could sit back and enjoy the experience whilst gaining some knowledge and inspiration as to how to better my daily teachings.
Drama and education blended nicely for curtains down with David Fisher doing some tidy edutaining of his own. Spirits were high for the final plenary with some extra enthusiastic humming from some quarters! I would be lying if I said I had displayed quite such exuberance but I certainly joined in the laughter and general merriment that seemed to have gripped us all. And that is how I departed my first - and P.A.R.K's 28th - conference: with a spring in my step, a smile on my face and thankful to be part of such a career that constantly challenges yet presents great opportunities to evolve within an ever changing field.